Join Arise as we simulcast the Unbelievable Conference on Saturday, May 15th from Noon-5pm at Arise. Free registration is requested below.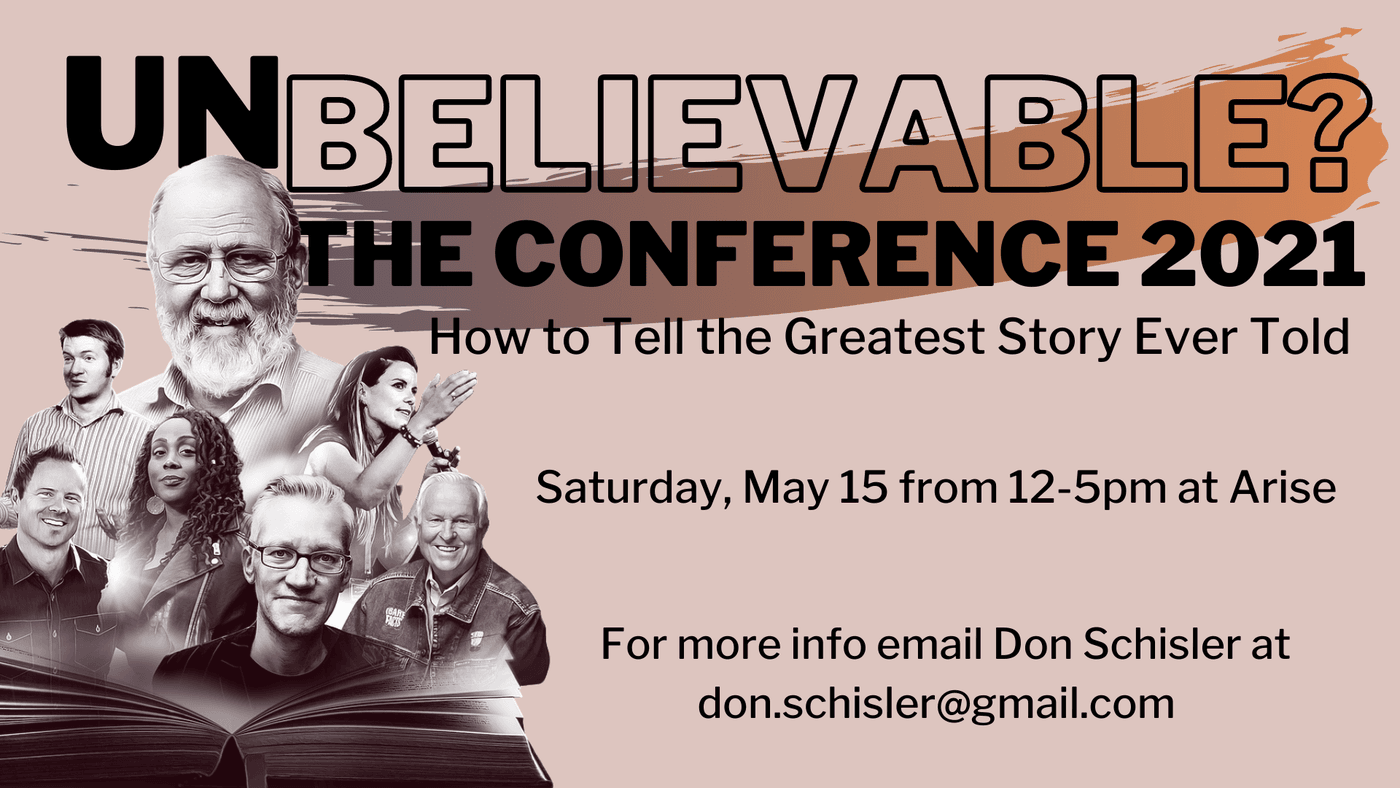 The story of the life, death and resurrection of Jesus Christ is the greatest story ever told. From manger to cross to empty tomb, his life sparked a revolution that changed the world.
​
Yet many in the West today have forgotten the story that shaped the values and life they hold dear. The world is also asking questions about the pandemic, injustice and the rise in mental health struggles. Where is God in all of this brokenness and how does his great story bring hope in a post-Covid world?
This year's conference is hosted by Justin Brierley and Ruth Jackson. It will bring together world-renowned historians, theologians and communicators, including NT Wright, Tom Holland, Clare Williams and Sean and Josh McDowell.
​
Find out why the events of the 1st Century can still transform our 21st Century world. Learn how to tell the life-changing story of Jesus to a new generation of sceptics and seekers.
This event is sponsored by AriseU.
Register for the Conference