We are offering kidcare during all Sunday morning services at Arise. We do ask that you keep your kids with you or stay home in the event they are not feeling well.
We're a kid friendly church at Arise and we want parents and kids to feel comfortable with wherever and however you choose to worship. If you want your kids to join you in service, that's fantastic! If you want them to learn in our kids ministry, that's great! Whatever you choose, we want to support your work as a parent in raising kids who know and love Jesus.
At Arise Kids, our children (infant through 5th grade) experience safe, age-appropriate environments where they learn about Jesus in a creative and relevant way. We can't wait for them to join us!
Your First Visit
Here's what to expect when visiting Arise Kids for the first time:
First, head to the check-in desk. There we will meet your family, explain how check-in and checkout works, and then one of our volunteers will lead your child to their age-appropriate room.
Upon checking in for the first time, we will ask for the following personal information:
Parent/guardian name(s)
Child's name
Child's birthdate
Home address
Phone number
Any special instructions (allergies, special needs) for your children
NOTE: We value your privacy and will not share this information with anyone.
How Check-In Works
Before Service: You can check-in your child at the check in desk or using the Planning Center app (we'll explain this to you during your first visit). After checking in, you and your child will receive matching name tags that are exclusive to your family and your visit. Your child will need to wear the name tag portion while you hold on to the matching tag.
After Service: After the service is complete, you will return to the kid's check-in area and show your tag or app in order for your child to be released back to you.
During Service: In the event that we need to contact you during the service, we'll send you a text message. We ask that you exit the worship center and head to the check in desk.
Events for 3rd Graders thru 5th Graders
Swing Around Fun Town
Sunday, September 10 from 11:30am to 1:30pm
Come hang with us at Swing Around Fun Town (335 Skinker, Fenton, MO 63026)! Bring $20 for a pass and pizza. We'll meet at Swing Around Fun Town.
A Day at the Movies
Sunday, November 12 from 12pm to 2:30pm
Join us for an afternoon at the movies at Ronnie's Cinema (5320 S Lindbergh Blvd, St. Louis, MO 63126)! Movie details forthcoming. Bring $20 for a ticket and snacks. We'll meet at Ronnies.
Skyzone
Sunday, January 21 from 11:30am to 1:30pm
Come bounce with us at Skyzone (631 Gravois Rd, Fenton, MO 63026). Bring socks and $20 for a pass and pizza. We'll meet at Skyzone.
Regular Events for Kids
In addition to Sunday mornings, all kids at Arise are invited to join us for various special events. Check out the general schedule below or visit our calendar to see what's coming up soon!
Spring
Easter Eggstravaganza
Lego Night
Nerf Battle
Movie Night
Game Night
Summer
Back to School Event
Lego Night
Nerf Battle
Fall
Trunk or Treat
Stuckmeyer's Pumpkin Patch
Christmas Caroling
Lego Night
Nerf Battle
Movie Night
Game Night
Meet our Kids Director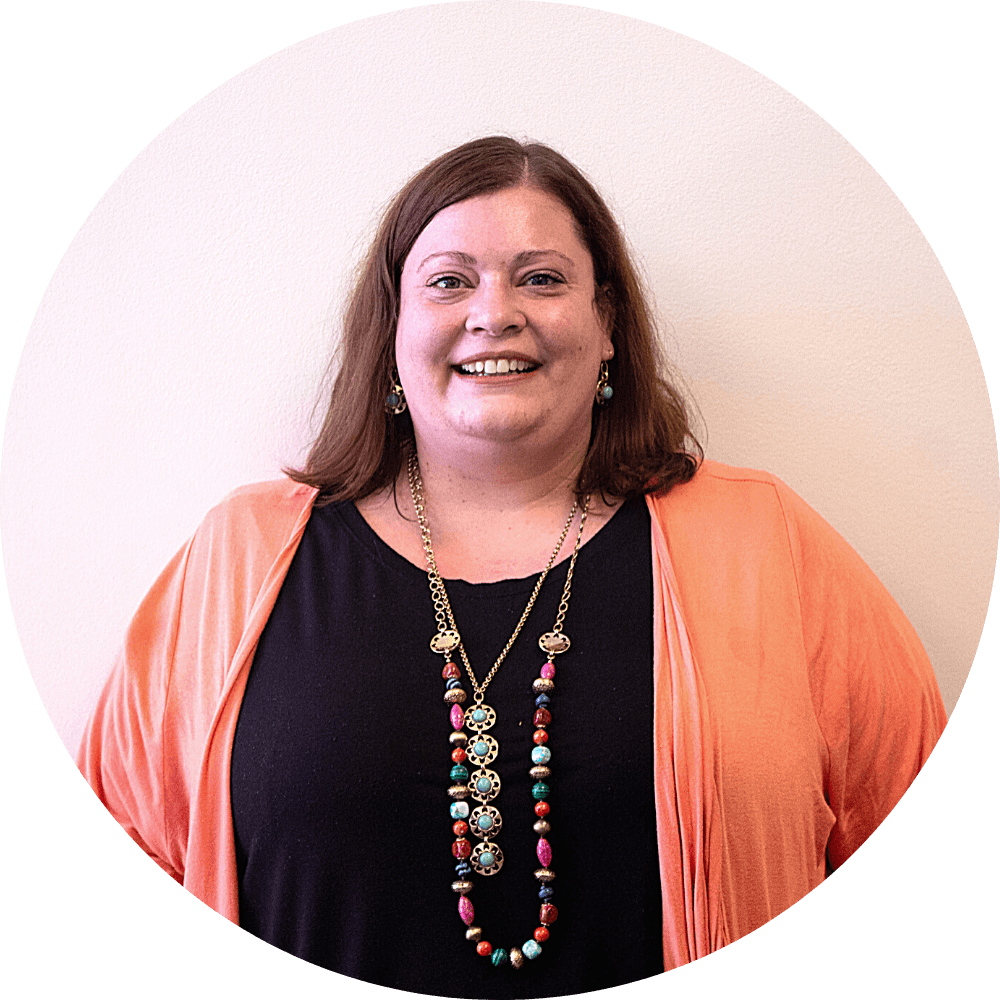 Sarah Randall is our Children's Ministry Director. She's been married to Justin since 2014. They adopted their baby girl Amelia in May of 2019. Sarah holds a Master of Science in Educational Administration, a Master of Science in Education in counseling, and a Bachelor of Science in Education in elementary education. She loves to cook new recipes, learn and teach others about essential oils, and enjoys hanging out with family and friends. Green beans and brownies are two of her favorite foods. Sarah has been passionate about kids since starting her career in education over 15 years ago. You can contact her directly at kids@arisestl.com
Questions?
If you have further questions concerning our Arise Kids experience or visiting Arise with children, simply click the button below and get in touch with us!